Upper 1
Upper 1 enjoy their time working with lots of different people throughout the school week. We work with Debbie our dance teacher in the Theatre of Possibilities during the autumn and summer term and have been working with a Creative Therapist from Derby University during the spring term. Bamboozle Theatre company have helped us to create environments inside and outside of our classroom and we have been working with our friend John Naylor during the autumn and spring terms. We are working with Helen from the Adventure Services during the spring term and using our new outside space to do lots of exciting new things with her. We enjoy meeting lots of people and doing lots of different activities. We go out every three weeks into the community and have been visiting Portland College and the day services to see where we might want to go when we leave school. We also like to have a meal out (The Coopers is a firm favourite!) and have visited the bowling alley and the Stags football ground.
When we aren't meeting lots of different people we are working hard in class with our teacher, TAs, PCA, HCSW, physiotherapists, OT, and SLT! We have time to prepare for learning every morning through completing our HANDLE activities. These help us to get ready for the school day as well as our physiotherapy. We enjoy rebound and hydrotherapy and spend the rest of our week working on a sensory curriculum. We work really well and enjoy celebrating our good work on a Friday afternoon when we can look at the photos we have had taken during the week of us working in our different lessons before we go to assembly.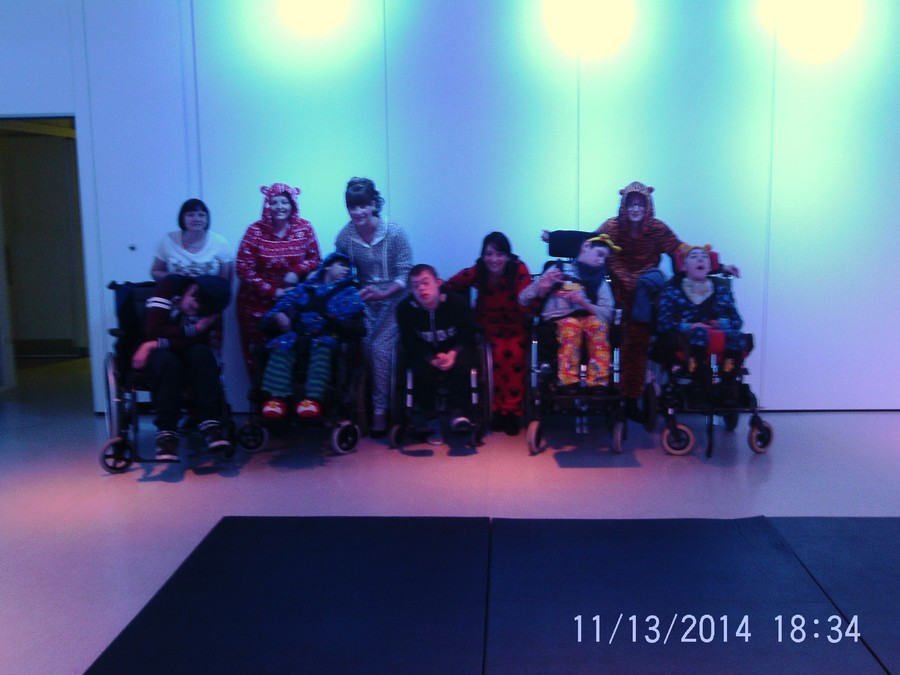 Upper 1 enjoying lessons at school.